---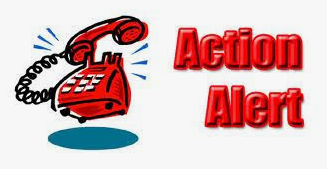 Urgent – Act Now to Protect Public Education

The Jefferson County Teachers Association urges all Kentuckians who care about public education to call their state legislators and demand that they say no to private school vouchers disguised as "tuition tax credits." Tell them to vote no on HB 205 and SB 118! These bills would give businesses huge tax breaks to divert their taxes into private school scholarships. According to the nonpartisan Legislative Research Commission, this would quickly ramp up to costing the state more than $100 million every year in lost revenue. That revenue is desperately needed to fund public education and our public employee pensions.

Tell your legislators to use that $100 million to fund our public schools and pensions, not to give corporations even more tax breaks to fund scholarships for people who are already sending their children to expensive private schools!

Legislative Message Line:
(800) 372-7181
---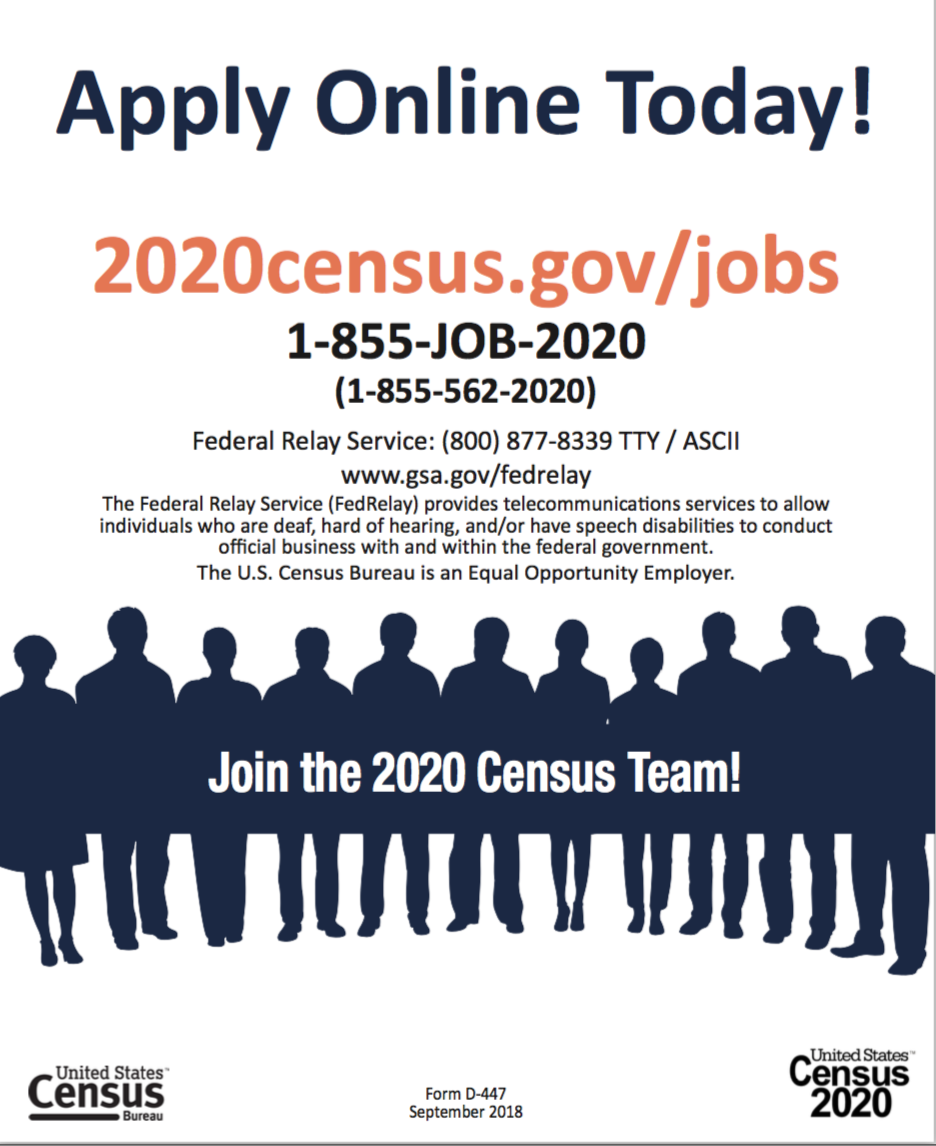 ---
The Jefferson County Teachers Association applauds the Kentucky Supreme Court decision voiding the 2018 SB 151 pension bill.
This ruling is a huge victory for Democracy in our Commonwealth. The state Constitution calls for three readings of every bill so that citizens can engage with their elected legislators and so that those legislators have the time they need to read and understand the bills they vote on. The Supreme Court made it clear today that this Constitutional requirement must be honored by the Kentucky General Assembly. This decision restores the voice of citizens to its rightful place in state government.

Some may try to claim that the voiding of SB 151 will jeopardize Kentucky's Teacher Retirement System (TRS), but this is not the case. By the bill sponsor's own acknowledgment, SB 151 changed the unfunded liability of TRS by less than 1% over the next thirty years, and essentially all of those savings came from accelerating the state's payments, which can be done without changing the plan design for TRS. Indeed, since the state began making its full TRS payments, the percent funding level of TRS has increased every year. If the state continues to make its full payments, TRS will continue to improve until it reaches full funded status. And all of this can be done without plan design changes, like those in SB 151, which would have made the retirement system for future teachers dependent on the stock market in a way that would have put Kentucky at a significant disadvantage in attracting and keeping the high-quality educators that Kentucky students deserve.
---
Rank Certification Information & Changes in EPSB
At its August 20, 2018 meeting, the Education Professional Standards Board waived the mandatory requirement for an educator to obtain a Rank II within the 5-year regulation timeline. KRS 161.1211 defines Rank II as "Those holding regular certificates and who have a master's degree in a subject field approved by the Education Professional Standards Board or equivalent continuing education." This definition has not changed. Educators are still able to pursue and obtain Rank II to advance in the profession. However, there is no longer a timeline associated to require this Rank change for educators. It is important to note that the Board did not waive program admission requirements or program completion requirements. If a program for certification requires completion of a master's degree, the educator will still need to obtain the master's and complete the program for issuance of a certificate. If a master's or Rank II is required for admission to a preparation program, that requirement is also still in effect. Also note, the path to advancing on the salary schedule in school districts is based on your rank of certification. You may refer to the statute that outlines qualifications for Rank changes in Kentucky here.

At their latest meeting on Monday, EPSB changed language in 16 KAR 5:010, Section 12 that identifies the program design components and program curriculum for any education master's program or planned fifth-year program that does not lead to an additional base or restricted base certificate. These programs are known as the Teacher Leader programs. The changes will allow more flexibility in the creation of programs leading to Rank II, a waiver of 16 KAR 5:010, Section 12, is necessary for Educator Preparation Programs. This waiver will allow EPPs in Kentucky to develop and earn EPSB approval for innovative programs to address teachers, schools, and district's professional development needs. Another change is that the KDE Office of Education Licensure and Effectiveness (specifically the Division of Certification) will now be handling all license and rank changes for educators moving forward. The EPSB office will also be relocating this week to the Sower Building in Frankfort where KDE is located. The best way to contact EPSB is through the web portal at http://www.epsb.ky.gov/ .
---
The California Casualty Thomas R. Brown Athletics Grant Program is in full swing and applications from NEA members for this year are being accepted through January 15th. Middle and High School athletics programs apply today! www.calcasathelticsgrant.com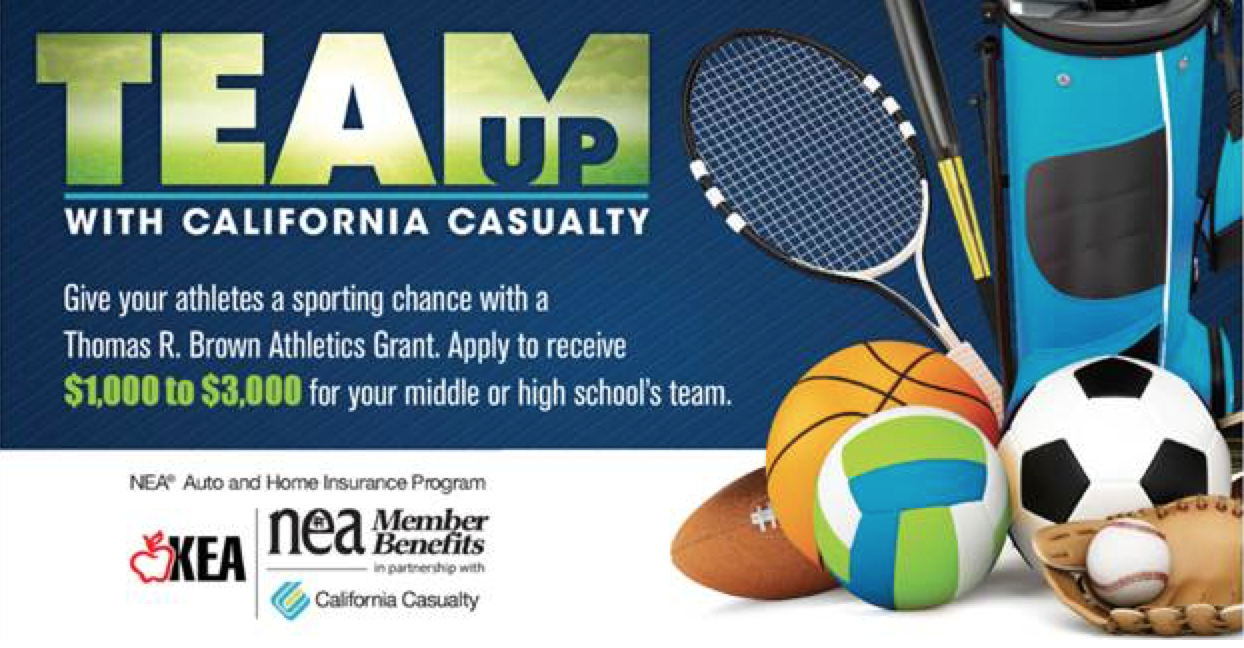 ---
2018-2019 JCTA Martin Luther King Jr. Exemplary Student Scholarship
Announcement:
JCTA is offering Exemplary Student Scholarships to two Jefferson County Public School seniors. The Jefferson County Teachers Association will honor these two JCPS seniors during its annual Martin Luther King Jr. Memorial Dinner with a $1,000 scholarship for each recipient. The dinner will take place on January 26, 2019. The scholarship winners are requested to attend the memorial dinner and will be provided two complimentary tickets for guests.
2018-2019 Exemplary Student Scholarship Cover Sheet
2018-2019 Exemplary Student Scholarship Announcment and Criteria
If you have any questions, please contact UniServ Dawn Moretz at HCR@jcta.org or 454-3400.
NOTE: MLK, JR Divserity Arts Contest submissions are due to the JCTA Office by 5:00 pm on Friday, November 30, 2018.
---
2018 District Evaluation Appeals Panel Candidates
Chester-Burton, Beverly – Maryhurst Academy - I believe that as educators we must be leaders in our profession. I have served on various district and JCTA committees such as LEAP. I would like to continue my participation by serving on the District Evaluation Appeal Panel (DEAP) to ensure fairness and equity for all.
Dunnagan, Philip – Highland Middle - I am running for RE-ELECTION to the DEAP. I am a former Asst. U.S. Attorney, and am a member in good standing of the KBA. Teaching has become more difficult. If you believe teachers should absolutely be afforded their Due Process rights while evaluated, please vote for me.
Herder, Laura – Carter Elementary - I would appreciate your vote for a position on the DEAP. I am deeply committed to serving on the panel to ensure reasonable evaluations are being conducted on the teachers of JCPS. Thank you!
Mayfield, Jackie – Middletown Elementary – As a current JCTA Board member, I am seeking to be your voice on DEAP, District Evaluation Appeals Panel to ensure fairness in the evaluation process for all JCPS Staff.
Nichols, George – Iroquois High - I would like to inform you of my interest in the Election for the District Evaluation Appeal Panel. I feel that I could serve well in this position with my experience as a JCTA building rep and mentor to new teachers in my building. Thank you for your consideration.
Williams, Dwan – Seneca High - I'm currently at Seneca High School and would like to be considered for DEAP.
---
Dear Louisville Educators,

The Leukemia & Lymphoma Society of Kentucky and Southern Indiana is seeking nominations of high school students to compete for scholarships, recognition, and the title of Student(s) of the Year! We're looking for exemplary students who are well-organized, competitive, natural leaders capable of building a strong team, utilizing their network, and working strategically to achieve their goal.

Students of the Year is a philanthropic leadership development program consisting of a 7-week challenge to raise funds for The Leukemia & Lymphoma Society (LLS) in honor of local blood cancer survivors. The campaign offers the rare opportunity to develop professional skills such as marketing, project management, presentation skills, financial literacy, and networking, and it helps students have a set-apart resume during college applications. Most importantly, it teaches the importance of service and philanthropy while making a meaningful impact for families affected by cancer.

Do you know a high school student who would make an ideal Students of the Year candidate? I'd love to connect with them! Please provide the attached flyer to potential candidates, and don't hesitate to contact me with questions or candidate nominations. Thank you for helping make this campaign a success and for joining us in the fight against cancer.

For the Cause,

Kristin Armstrong | Campaign Manager | Students of the Year
The Leukemia & Lymphoma Society (Kentucky & Southern Indiana Chapter)
502.719.0548| kristin.armstrong@lls.org

---